Press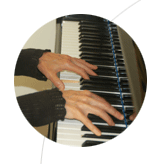 The New York Times
"Elizabeth Wolff's evening of Beethoven, Rachmaninoff and Schubert at the 92nd Street Y introduced a pianistic personality that went beyond the ordinary. Miss Wolff knows how to find the dominant strand in the densest of musical fabrics and direct our attention to it."

The New York Times
"It was a serious, substantial program---Beethoven sonatas early and late, the Schubert A-minor Sonata (D. 845) and Andrzej Panufnik's "Pentasonata" [US Premiere]. For all her pieces, Ms. Wolff had a sympathetic comprehension."

The Times, London
"Extreme contrasts of tempo in Beethoven's E Flat Sonata, Op. 27, No. 1, at once revealed her liking for extracting the last ounce of character from everything, and there was yet more highly urgent motivation behind Schubert's Wanderer Fantasy, its fugal finale swept along like a whirlwind after the deeply experienced, delicately embroidered calm of the Adagio."

The Daily Telegraph, London
"Rhythmically strong and lyrical as well, the American pianist Elizabeth Wolff brought a wealth of colour to each work on her wide ranging programme in a debut recital at the Purcell Room."

Het Vaderland, The Hague
"Rosina Lhevinne would have become as famous as she has been for ages simply by teaching Elizabeth Wolff."

Los Angeles Times
"Miss Wolff has considerable pianistic achievement to display- strength, stamina, fluency, contained temperament, an affinity for songfulness and for the grand line of a work."

The Boston Globe
"This recital showed that she is a capable, musicianly performer who doesn't balk at difficult tasks, even so imposing a one as the Opus 33 Etudes-Tableaux of Rachmaninoff...Her musical understanding brought out the very best that was composed in the music."

St. Paul Pioneer Press
"Miss Wolff's clear revelation of everything in the score testified to fine qualities of musical mind."

Litchfield County Times
"She communicated a thorough knowledge of the compositional structure of the pieces she plays, demonstrated that at every moment she knows where she is going, and gave the audience an intimate experience of the magic that can happen when technique is flawless and the bond between music and musician is true."

The News-Times, Danbury
"A formidable technician, Wolff's playing was full-toned and whole-souled."

The Spectator, Rutherford
"Miss Wolff not only proved her impressive technical prowess, but brought to the Liszt Sonata a sensitivity and thematic clarity that resulted in a moving and convincing performance."

American Record Guide
"Judging from her performance of the Six Moments Musicaux of Rachmaninoff, Elizabeth Wolff is a stimulating and musical pianist...I have never heard anything quite like the enchanting soft playing in No. 5, and No. 6 is a remarkable performance. Though extremely difficult, Wolff goes one step beyond in her passionate rendition."

Jack Price Show Interview
Each weekday at Noon Eastern Jack Price interviews a variety of guests from influential decision-makers and music directors to some of the most-accomplished concert artists on the scene today. Jack interviewed Elizabeth Wolff on September 8, 2014. Elizabeth talked about the Juillard piano grand dames of the past (her instructor, Rosina Lhevinne, Adele Marcus, Ilona Kabos, Ania Dorfmann and the like!), and about her proposed Festival of 10,000 Lakes in Minnesota and how and why pianists need to be nurtured.
Performance Archive
Puppets, Pranksters and Ballerinas
MacPhail Spotlight Series Performance on Saturday February 22nd, 2014, in collaboration with cellist Dan McIntosh for the MacPhail Spotlight Series. This PDF gives specifics.