Composers
ATM concerts feature a promising local emerging composer whose interest in the piano is strong and ongoing.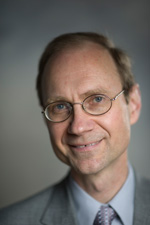 The music of David Evan Thomas has been praised for its eloquence, power and craft. In addition to awards from the American Academy of Arts and Letters, the McKnight Foundation and the American Guild of Organists, Thomas has received commissions from the Minnesota Orchestra, the Saint Paul Chamber Orchestra, The Schubert Club and the American Composers Forum.
Thomas's music is published by ECS, Augsburg Fortress and MorningStar, and has been performed by the Minnesota Orchestra, London's Westminster Cathedral Choir and the trio of Gil Shaham, Truls Mork and Yefim Bronfman. He has served as composer-in-residence with Westminster Presbyterian Church (Minneapolis), the Cathedral of Saint Paul, and from 1997-2005, The Schubert Club.
Born in Rochester, New York in 1958, David Evan Thomas graduated with Honors from the "Prep" Department of the Eastman School of Music, and received degrees from Northwestern University, Eastman and the University of Minnesota. His teachers have included Dominick Argento, Samuel Adler and Alan Stout, with further training at the Aspen Festival and with David Diamond at the Atlantic Center for the Arts.
Thomas lives in Minneapolis, where he is also active as a program annotator, choral singer and pianist.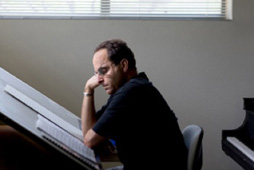 Daniel Asia has been an eclectic and unique composer from the start. He recently received a Music Academy Award from the American Academy of Arts Letters, and has received grants from Meet the Composer, a UK Fulbright award, a Guggeneheim Fellowship, MacDowell and Tanglewood fellowships, a DAAD Fellowship, Copland Fund grants, the NEA (four times) and Koussevitsky Foundation, the Fromm Foundation, and numerous others. From 1991-1994 he was the Meet The Composer Composer-in-Residence of the Phoenix Symphony, and from 1977-1995 Music Director of the New York-based contemporary ensemble Musical Elements. He has been Professor of Music at the University of Arizona since 1988.
Asia's five symphonies have received wide acclaim from live performance and their international recordings. Under a Barlow Endowment for Music grant, he recently finished writing a work for The Czech Nonet, the longest continuously performing chamber ensemble on the planet. He is currently working on the opera, The Tin Angel, after the same titled book by Paul Pines.
The recorded works of Daniel Asia may be heard on the labels of Summit, New World, and Albany.
Peter Knell (b. 1970) has received awards in numerous national and international competitions, including First Prizes in the Winnipeg Symphony Orchestra's 10th New Music Festival International Composers Competition, the Indiana State University Contemporary Music Festival/Louisville Orchestra Prize, and the Omaha Symphony Guild International New Music Competition, and Second Prizes in the Fourth International Witold Lutoslawski Composers Competition, the First International Composers' Competition "In Memoriam Zoltan Kodaly", and the Cincinnati Symphony Orchestra's Young Composers Competition. He has also received a Fulbright Fellowship, a BMI Student Composer Award, two ASCAP Foundation Morton Gould Young Composers Awards, grants from the Paloheimo Foundation and Meet the Composer, and commissions from the Fromm Music Foundation/Ying Quartet, Winnipeg Symphony Orchestra, Barlow Endowment for Music Composition, Utah Arts Festival, Pacific Serenades, Oakland East Bay Symphony, and Dale Warland Singers, among others.
Mr. Knell's music has been performed at the Aspen, Bowdoin, Chautauqua, June in Buffalo, Norfolk, Oregon Bach, Ernest Bloch, New Music North and MATA festivals, by ensembles such as the Hungarian Radio Orchestra, Louisville Orchestra, Kremlin Chamber Orchestra, Filharmonia de Stat "Transilvania", Winnipeg, Omaha, Richmond, Memphis, and Oakland East Bay Symphony Orchestras, the Onyx String Quartet, Verdi Quartett, Southwest Chamber Music, Volti Chamber Chorus, counter)induction, and by soloists including James Dunham, Martin Chalifour, and the German alto Ingeborg Danz. It has been broadcast nationally in Russia, Canada, Hungary and Finland, as well as in several US cities. His Seven Last Words, based on paintings of Rolf Stein, is available in a book/CD format from Valve-Hearts, Cologne. A compact disc featuring his orchestral work, "...the weakening eye of day" in a live performance by the Budapest Symphony Orchestra, is available on the Artisjus label, and a compact disc featuring German pianist Susanne Kessel performing two of his Four Snapshots was released by OehmsClassics in February 2006. His orchestral work LINES/ANGLES was the American selection for the ISCM World Music Days 2009 and was performed in September 2009 by the Swedish Radio Symphony Orchestra.
Mr. Knell holds degrees from Princeton University (BA), the Juilliard School (MM), and the University of Texas at Austin (DMA), and he was a Fulbright Fellow at the Sibelius Academy in Helsinki, Finland. His principal composition teachers have included Dan Welcher, Donald Grantham, and David Diamond. He is currently a freelance composer based in Los Angeles.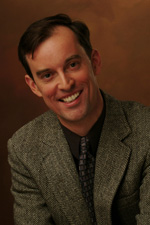 Cold Light takes its title from the phrase, "in the cold light of day," referring to any objective evaluation of decisionmaking, even when that evaluation may be disquieting. I composed this piece in Fall 2004. During that time, the Iraq Survey Group released a report finding conclusively that there had been no WMD program at the start of our invasion. Also during that fall, the death toll for American soldiers in Iraq reached 1,000; American forces launched a massive assault on the city of Fallujah; and estimates ranged from 25,000 to 100,000 Iraqi civilian deaths. Most of those were killed during coalition airstrikes. Most were unarmed women and children. I dedicate this music to their memory.
Chris Malloy is a composer living in Denver, Colorado. His music has been performed in Europe, Asia, and the Americas, by Ricardo Iznaola, Elizabeth Keusch, Jonathan Leathwood, Rohan de Saram, Elizabeth Wolff, the East Coast Composers Ensemble, the Sonorities International Festival of Contemporary Music, the Lydian String Quartet, the Pennsylvania Wind Quintet, the Cambridge Symphony Orchestra, and many others. His Ph.D. in Composition and Theory is from Brandeis University, where his teachers included Allen Anderson, Martin Boykan, Ed Cohen, Harold Shapero, and Yehudi Wyner. He chairs the Composition and Theory Department in the University of Denver's Lamont School of Music. In the United States, he also has taught at Brandeis University and the New England Conservatory at Walnut Hill. In the United Kingdom, he has taught at the University of Surrey. His scores and recordings are published by Cadenza Music (cadenza-music.com).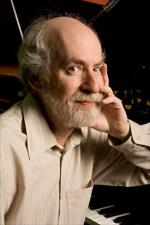 Haskell Small is an accomplished pianist and composer, who often performs his own works. He has received commissions from such organizations as the Washington Ballet, Georgetown Symphony and Paul Hill Chorale, and he was the winner of the 1999 Marin Ballet Dance Score Competition. From 2000 to 2003, he was composer-in-residence with the Mount Vernon Orchestra. In 2005 Small premiered his Renoir's Feast, commissioned by The Phillips Collection, which has since been published by PeerMusic and released on Naxos Records.
Small has recorded a number of CDs, among them Mompou's Music Callada, a Gershwin disc, and Bach's Goldberg Variations. He is currently preparing a recording of the Bach Partitas and also a new disc of his piano solo music featuring his mystic work, "The Rothko Room: Journeys in Silence".
In recent seasons, he has played recitals in Japan, Paris, and London, participated in festivals of American Music in Poland and Iceland, and, in an "artistic blind date", experimented with improvisations in the 2011 Source Festival in Washington.
Haskell Small has studied with Leon Fleisher, William Masselos, and Vincent Persichetti, and he is currently the piano department chair of the Washington Conservatory of Music.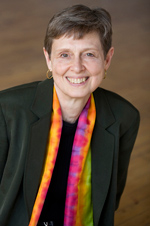 CAROL BARNETT (b. 1949) creates audacious and engaging music, both for traditional instrumentation, and for cross-pollinations such as a mass accompanied by a bluegrass band or a duet for steel pan and organ. A force in the Minnesota music scene since 1970, her work has been funded by multiple regional and national organizations, and published through major houses.
Carol is a charter member of the American Composers Forum and a graduate of the University of Minnesota. She was composer in residence with the Dale Warland Singers from 1992 to 2001, and taught composition at Augsburg College from 2000 to 2015.